World's #1 Price Tag & Food PVC Tag Printers
Print & Design of Plastic ID cards and badges are a breeze with our range of card printers and design software.
Our printers and cards are suited to Butchers & Meat Counters, Cheese & Dairy Counters, Buffet Food Displays, Bakeries & Pastries, Fish Suppliers, Supermarkets, Florists, Bottle Shops, Hotels & Hospitality.
Print Your Own Food PVC Tags and Price Tags
Edikio is a card-printing system that aims to make labelling products easier and optimize presentation through its range of solutions that allow you to print attractive, personalised and handy plastic cards. These solutions are food grade safe innovative alternatives to the labelling methods traditionally used in stores, restaurants and hotels.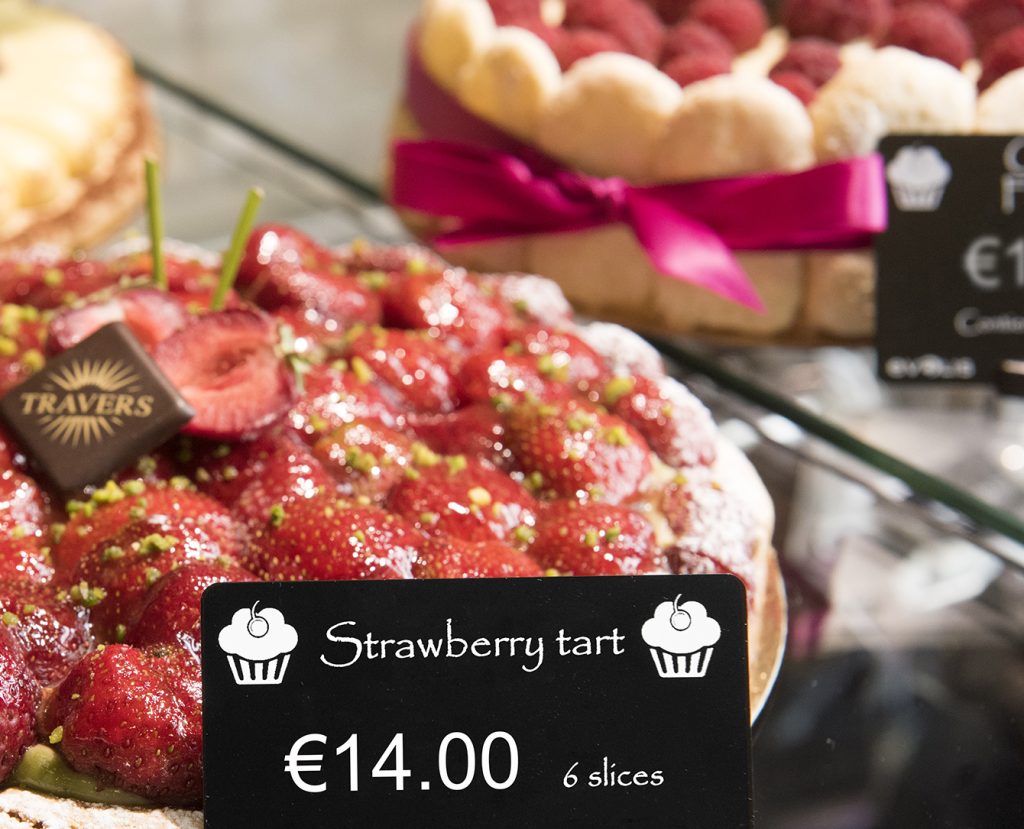 Our all-in-one labeling solutions
Edikio offers two ranges of all-in-one solutions to let you design and print attractive labels quickly and easily while cutting costs, all from the comfort of your store or establishment.
Our packs include:
A printer: single-sided our double-sided printing on standard-size or long-size cards
Plastic card design and print software
A printer ribbon and PVC cards
Free sample cards available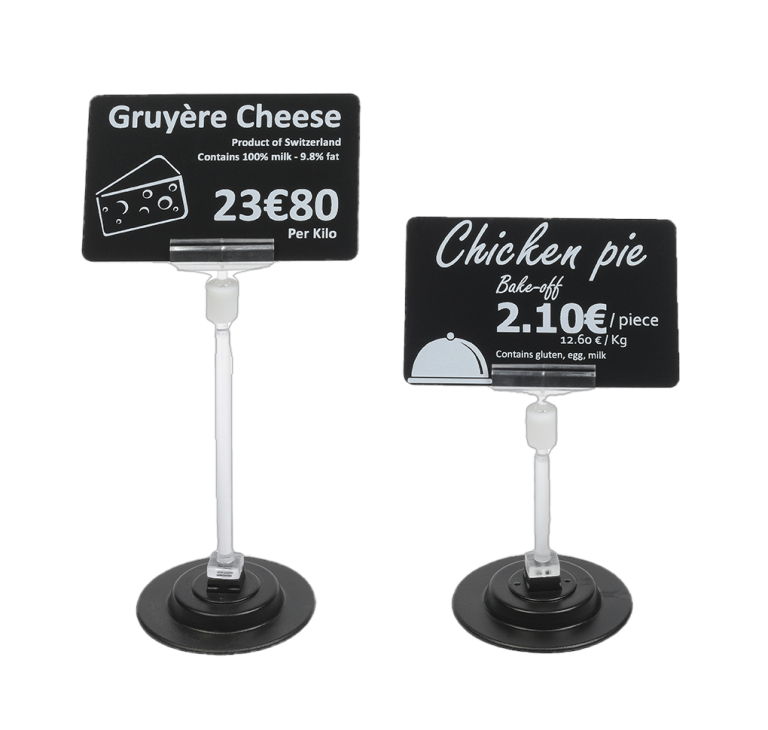 Get A Free Sample Card Printed
Would you like to get a free sample plastic card printed to see what they look like? It's easy, just add your details and upload your logo and we will print and send you your sample. Click here to organise your sample now.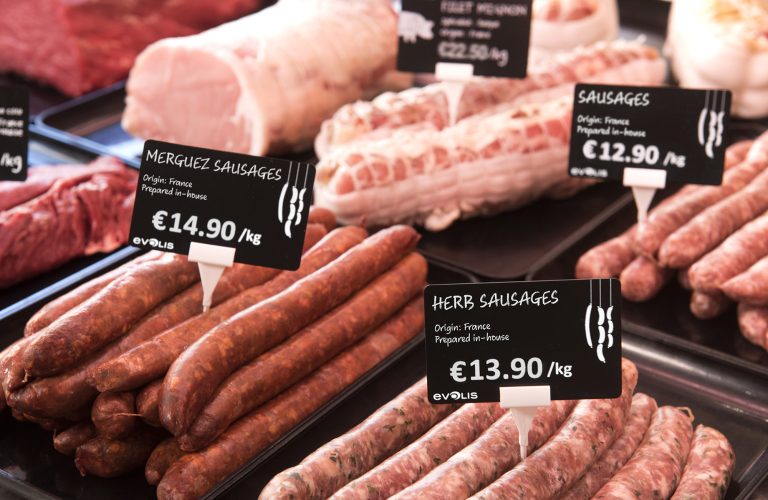 All-In-One Food Tag Display Solutions
Edikio offers three ranges of all-in-one solutions to let you design and print attractive labels quickly ans easily while reducing costs, all from the comfort of your store or establishment:
Price tags with our Price Tag solutions aimed at stores
Display PVC tags with our Edikio Guest solutions aimed at hotels and restaurants